"We are delighted to be chosen as one of the top providers of Red Hat consulting and services."
— John Iacone, CEO, International Integrated Solutions
Speed is just a side benefit of automation whose real this end, the Red Hat Ansible Automation Platform helps value proposition revolves around 'speed to value' in a consistent manner. Achieving sound automation involves identifying functions that are bound by legacy systems, network elements, and roles of all stakeholders within an enterprise. Translating them to microservices terms helps to modernize IT infrastructures by facilitating the adoption of cloud-embracing, automation-favoring containerization technologies. To OpenShift Container Platform users to create and run reusable infrastructure code and automate provisioning tasks for cloud applications, storage, and other infrastructure components.
For businesses wanting to modernize legacy systems, Ansible Automation Platform is a way to go, helping expand an automation routine into different organizational facets. Enabling enterprises to achieve this in the most comprehensive yet simplistic manner is International Integrated Solutions (IIS). The company delivers high-performance, flexible, and secure workspace on-demand to unleash better productivity. Under the canopy of their offerings, IIS maintains data sovereignty, scalability for storing and managing data, and provides complete cloud solutions including management orchestration, automation, and flexibility with public cloud integration to help customers meet their business goals faster.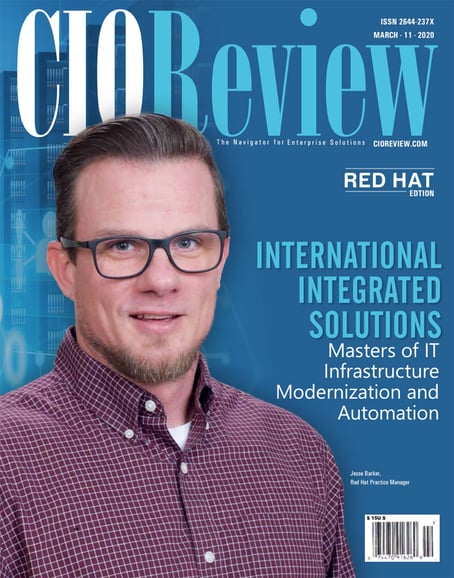 Being a customer centric-company, IIS puts knowledge sharing and education of customers at the forefront by conducting workshops. The average life span of the company- customer bond lasts up to 10 years. Highlighting this USP, Jess Barker, Red Hat Practice Manager at IIS, dictates an incident where the executive management of the company invested a great time and resources going beyond set standards into something that the customer needed. IIS helped one of their customers having accustomed to the Configuration Management Database (CMDB) portal on the front end to order server workloads. To automate this process, IIS leveraged Ansible playbooks to integrate with the client's custom CMDB frontend and backend interacting with VMware to provision virtual machines. Learning from this, IIS implemented the same approach enabling a portal driven provisioning of hardware resources. In the end, IIS had templates that were providing an end to end provisioning of the client's network as well. Working at each level of containerization and automation journey, IIS's engineering talent can do application profiling to help customers determine the applications in their environment.
Following a set methodology to continue to deliver excellent solutions, the company narrows the focus on specific use cases of their customers following the 'low-hanging fruit' analogy. In the automation space, IIS is trying to eliminate the gap between teams by automating their functions and through Ansible Tower by creating an automation routine that can be effectively operationalized for their environment. Also, the users can get role-based access control to track the details of the automation routine. While at the same time, IIS is an expert at OpenShift Container Platform, which enables efficient container orchestration, allows rapid container provisioning, deployment, and scaling.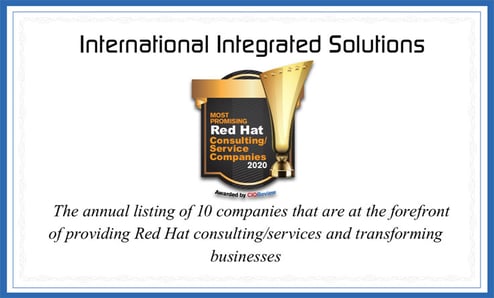 Being at the forefront of delivering comprehensive Red Hat solutions, IIS is leveraging industry-leading technology and transformational IT services to give customers a strategic business advantage. The company works with customers across various sectors, including the public sector. "Whether you want to do a Unix to Linux migration or want to convert everything to microservices, we are holistic solution providers. To give the best services to our customers, we are careful about taking on new technologies, and that is why we are strongly focused on automation and microservices," concludes Barker.
Contact IIS today to learn how Red Hat automation services can help improve your business productivity.